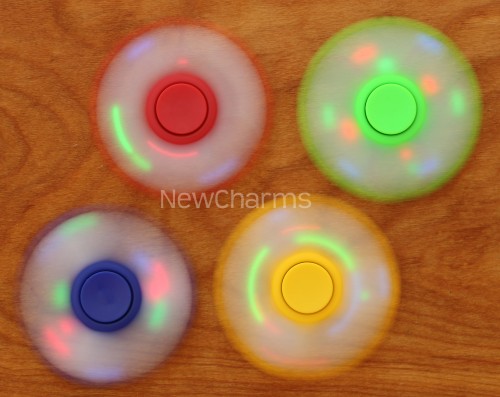 LED LIGHT UP FIDGET SPINNER STYLES
These LED light up fidget spinners click on to light up when you need it. There are 3 speeds (high, medium, and low) and they can also be turned off when not in use which will save your battery.
They are fun to play with during the day and amazing in the dark. We've partnered up with companies who do night-time concerts, glow-bowling, and even black-light indoor mini golf to create these great spinners.
As with all of our spinners they come in their own box and are ready to be gifted.
You can see them in action here: https://www.youtube.com/watch?v=d0mXC8vZzgY