What's happening at NewCharms.com? Here are our recent updates...
Tuesday December 22nd, 2020
Our acrylic lockets will add a pop of color and are on sale from just $1.99 each when you buy dozens...
Wednesday November 25th, 2020
Thanks for visiting! Our statement rings are just 29 cents each this week! Click here to see all the designs. (USA shipping only.)
Our early black Friday specials include or more plus we just added clearance lockets from $1.88 each with no minimum purchase quantity. Scroll down below lockets to see our 1 cent deals too!
DON'T MISS THESE GREAT DEALS...

BEAUTIFUL BROOCHES Brooches

on sale for $0.98 each.

Classic Purse Hangers
Classic purse hangers keep your purse
off the floor in style for just $2.98.


* Holiday locket charms 98¢ *

All

Christmas locket charms

just 98¢ each

or 49¢ each in dozens. Over 75 designs!


No limit on these 98¢/48¢ charms

* great value on beautiful gift *

Complete

holiday locket

is just $8.88!!!


No limit on this great deal.

* Christmas Italian charms $1.99*

Over 70

Holiday Italian charms

just

just $1.99 & 49¢ each in sets of 10.


No limit on these $1.99/49¢ charms
Friday November 13, 2020
In addition to our standard size (9mm) Italian Charms we have our wider-bracelet ones at 13mm. They are on sale from just 19¢ each in bulk and the letter charms are as low as 10¢ each when you buy 10 of them!
Thursday November 12, 2020
For our SNAP CHARM fans out there we have restocked our HOLIDAY charms and they are all in stock now!
Friday October 30, 2020
Happy Hallows Eve Eve! No tricks from us but this special-priced treat on assorted sets of SNAP CHARMS:
Friday October 23rd
Floating locket charms in stock today - click on them to go to the page where they are featured.
Friday October 16th
The holidays are coming and we have a few great new rubber charms - Click here.
Tuesday September 29th
More rubber charms for shoes and wristbands - Click here.
Friday August 18th
Brand new rubber shoe/wristband charms. Click here.
Tuesday July 14th
Our sale lockets are under $2 each including an attached necklace or keychain. Plus extra savings on sets of 10 lockets :)
Monday July 13th
New pocket watch style necklaces keep time for you fashionably at a great price. Click here.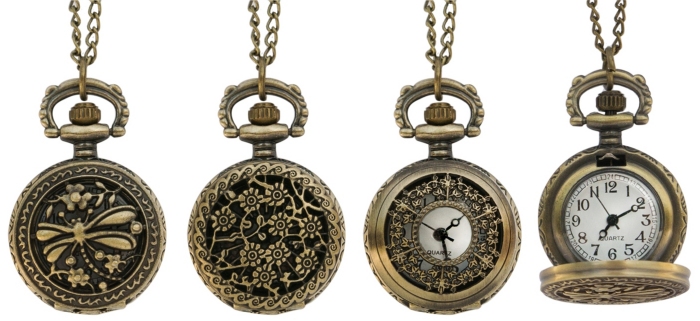 Tuesday July 7th
New rubber shoe/wristband charms are in and are adorable. Click here.
Saturday June 28th
Some more brand new cute rubber charms just arrived. Click on them to shop :)
Saturday May 30th
Check out these limited-edition rubber charm sets at special pricing below: