What's happening at NewCharms.com? Here are our recent updates...
Monday November 5th
We've added some cute pink CZ letters to our snap charm collection. See below...
Plus our silver colored letters are on sale as low as 78 cents each: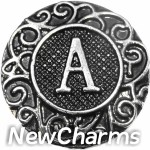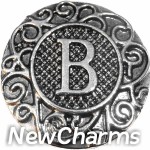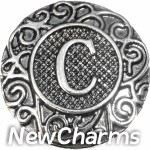 Wednesday October 17th
Some GREAT new rubber charms arrived and are ready for shoppers. Click here.
Monday September 24th
Floating locket charms & dangles on sale from 19¢ ea by the dozen & great individual pricing also. Choose from items below.
Tuesday September 18th
New cuff bangle bracelets. We now have over 20 unique designs. See them all here.
Monday September 17th
Select alloy lockets are BOGO (buy one get one free) for a limited time.
Monday September 17th
Select alloy lockets are BOGO (buy one get one free) for a limited time.
Tuesday August 28th
Our latest rubber charms from this week and last week are in stock and ready for shopping. Click here.
Monday August 13th
In addition to our beautiful round custom photo locket disks we now have heart ones. Buy customs and blank ones here.
Thursday April 12th
Even cuter rubber charms for shoes and wristbands are exciting and might make you hungry. Click here.
Tuesday May 1st
Great charm sets for floating lockets. See all 80 themed sets here! Plus don't miss our MOM locket set where you can customize your charms.
Sunday April 29th
A few great new Snap Charms. See all of our great options here.
Thursday April 12th
Just when you thought they could not get any cuter here are our newest adorable rubber charms for shoes and wristbands. Click here.
Saturday March 24th
Just a couple of sizes left of our high quality floating locket Stainless Steel rings at incredible prices. See our locket clearance page.
Tuesday March 6th
Here are some great Italian Charms and Floating Locket Charms. Whether you are Irish or just feeling lucky this March.
Saturday February 10th
In addition to our clearance items below each we also have these military floating locket charms on sale. Click here.
Friday February 9th
Last call on our clearance charms and dangles for your floating locket. Just 49¢ each! Or purchase by the dozen for just 19¢ each. Limited quantities so grab them while they last. Shop them here.
Tuesday February 6th
Do not miss our great pricing on our bangle bracelets for medium in-line lockets. Plus we've reduced the prices on all of our other stainless steel bracelets too! Shop here.
Saturday February 3rd
Even more rubber charms for your wristbands and rubber clog shoes!
Thursday January 25th
We just received these great new US Military Snap Charms.

We now have over 250 unique snap charms plus all 26 letters.

Click here to see them all.
Thursday January 18th
Some great new inspirational cuff bangles in stainless steel. They look great on their own and are stackable too. See them all here.
Monday January 16th
We added a few new adorable rubber charms which are compatible with our wristbands and your rubber clog shoes too.
Monday January 15th
We have these Italian Charms below in limited supply...
NOT TO BE MISSED - SPECIAL PRICING WHILE THEY LAST...
INCREDIBLE pricing on our twist top stainless steel locket watches right now and only on this page. These watches have been a great seller for us for a while. We have a lot of stock of these so we are selling our extra stock way below our production costs. Grab them below at a great price. No minimum or maximium quantity (while supplies last). Both white and black bands available. Charms sold separately.
About this page: this page is used to keep you updated on what is going on at www.NewCharms.com most updates will show our new laser and enamel charms (which we usually receive every week or so) and also the items which have come back in stock (which come in one or two times per week). If there are some charms which are out of stock and you're waiting for them to come back in before placing your order, you can check this page rather than searching each page on our site where the charms are located.